home sweet home
this was taken on my drive home last friday. it was the first day that i left after 5 and it wasn't pitch black!! yeah!! spring is on the way!!
for the interest of my mother who has often asked for a photo of the house we rent - here it is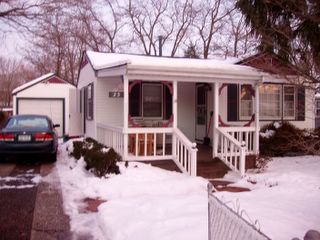 what you don't see is that micah has her own room, the driveway is ridiculously skinny so that you can barely get in and out of the cars and we have more kitchen space then we would
ever
know what to do with!
ps - hi henry!